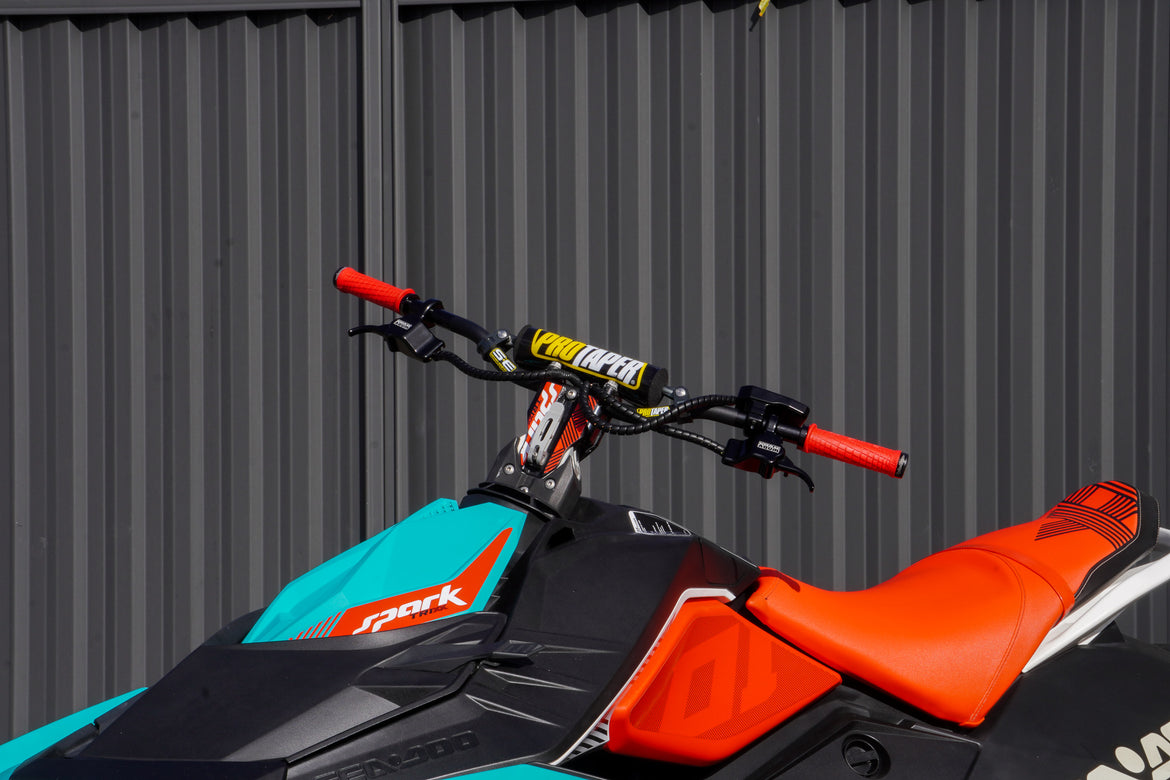 Seadoo Trixx Steering Upgrade Kits
Rev up your SeaDoo Trixx experience with the latest offerings from Worx Racing! We're thrilled to announce the launch of three incredible steering kits that will take your riding to a whole new level. Let's dive in and explore these fantastic upgrades!
1. Upgraded Grip Kit: Looking for enhanced grip, comfort, and style? Look no further! Our Upgraded Grip Kit is the perfect option. With a variety of vibrant colors to choose from, you can add a touch of personalization to your ski. This budget-friendly kit includes ODI grips and bar extensions, making installation a breeze. Simply replace your existing grips with the new ODI ones, lock them in with Worx bar extensions, and you're ready to hit the waves with confidence!
Link Here: https://www.worx.com.au/collections/newest-products/products/2017-seadoo-trixx-steering-kit
2. Pro Steering Kit: Take control of your SeaDoo Trixx like never before with the Pro Steering Kit. This comprehensive upgrade includes throttle levers, a switch assembly, bar extensions, and ODI grips. Plus, we've listened to your feedback and included a 3D printed block off for the VTS switch assembly. Whether you're a seasoned rider or a newcomer, this kit will elevate your control and handling to the next level. Add some flair and durability to your riding experience with the Pro Steering Kit!
Link Here: https://www.worx.com.au/collections/newest-products/products/2017-seadoo-trixx-pro-steering-kit-1
3. Ultimate Steering Kit: Prepare to be blown away by our Ultimate Steering Kit! Building upon the Pro Steering Kit, this package includes everything you need for a truly unparalleled experience. Say goodbye to bar extensions as the Ultimate Steering Kit comes with Pro Taper bars, designed to deliver exceptional control and responsiveness. Get ready to not only ride like a pro but look like one too! Upgrade to the Ultimate Steering Kit and take your SeaDoo Trixx adventure to new heights.
Link Here: https://www.worx.com.au/collections/newest-products/products/2017-seadoo-trixx-pro-steering-kit