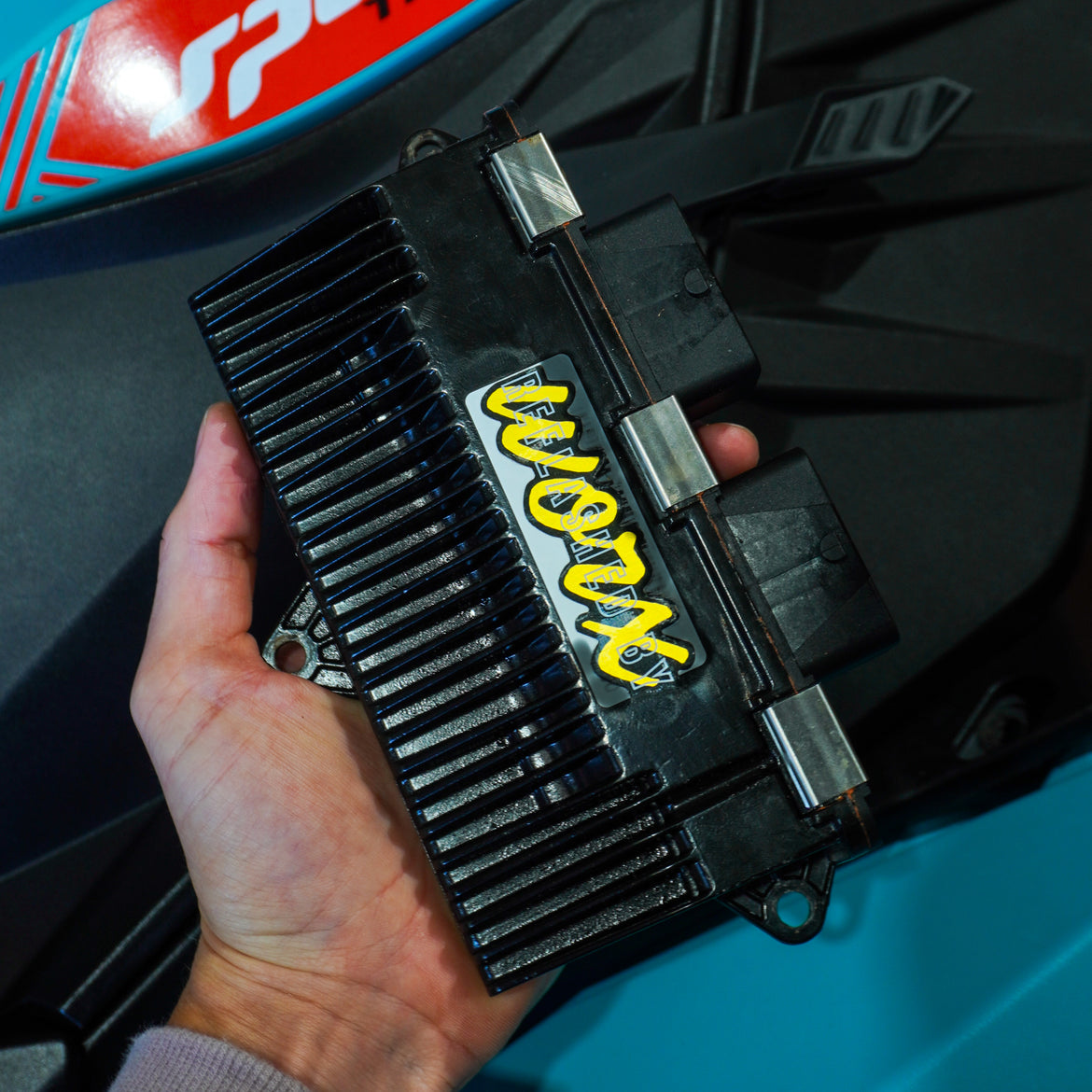 How to remove the ECU from your SeaDoo Spark
7 Steps to Remove your ECU with the Top Deck On
Are you ready to take your Sea-Doo Spark to the next level? Worx Racing Components is here to help you unleash its true power! In this blog post, we'll guide you through the process of removing the ECU (Engine Control Unit) from your Sea-Doo Spark, opening the doors to exciting high-performance upgrades. Let's dive in!
Tools Required:
Socket Wrench set including (7mm)
Step 1: Remove Side Flap 
Step 2: Disconnect Electrical connector
Step 3: Navigate/ Find the ECU
Step 4: Find 3 Screws holding the ECU to the Air Box
(you will have to use your hands and feel around the area to find them. (This photo is from the other side of the ski). 
Step 5: Remove Bolts, Be extremely careful not to drop them as you will end up having to take off the top deck to find them again. 
Step 6: Undo connecting plugs from ECU by pushing down on tab and swiveling the plug bracket clockwise to set it free. Repeat with other plug. 
Step 7: Congratulations! You have successfully removed the ECU from your Sea-Doo Spark.
With the ECU in hand, you're one step closer to unlocking the full potential of your watercraft. To have the ECU tune you will need to send it to our shop located on the Gold Coast. If you are local you can always drop in and say G'day! For further Shipping instructions click HERE
Remember, if you're unsure about any steps or prefer professional assistance, don't hesitate to reach out to our expert team at Worx Racing Components. We have a qualified mechanic which can carry out these steps for you! Just give us a call and we can organize a time to fit you in!
If you haven't already checked, we have our Youtube Channel which will help you visual learners through the process. 
Youtube Video for Top Deck Removal is HERE
Youtube Video for Removing ECU is HERE